Install releva.nz plugin for ePages Now webshop
Install the plugin via the ePages App Store
1. Access the releva.nz app in the ePages App Store
Log in to your webshop backend
Click on "Apps" in the left menu
Scroll down to "Marketing & Sales"
Click on "Show more"
Click on the "releva.nz - Dynamic Retargeting" app

2. Install App
Click on the "Install App" button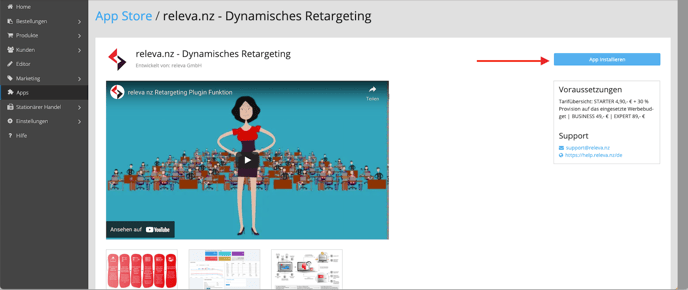 3. Install App
Click the "Install App" button again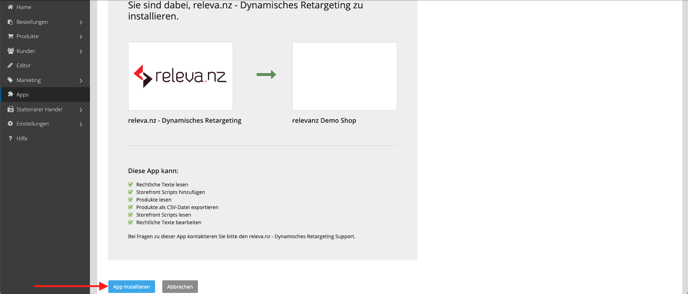 4. releva.nz registration
Enter your email address and password to create a releva.nz account. Just follow the registration process.
Alternatively, you can log in to your existing releva.nz account by clicking on "Go directly to login".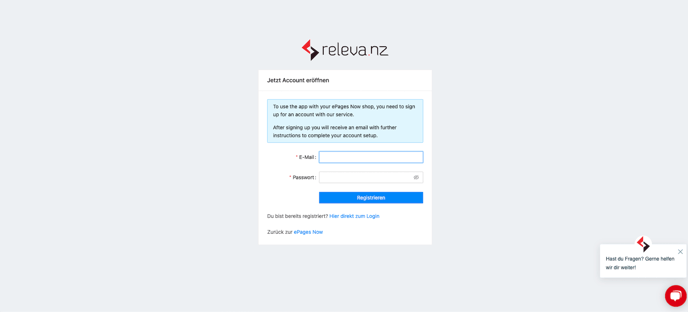 Done. Everything else is done automatically by our releva.nz ePages Now retargeting plugin. Under "Apps" -> "My Apps" -> "releva.nz" -> "Open App" you will find all relevant statistics and settings for your retargeting campaign.